Laura Devine-Giles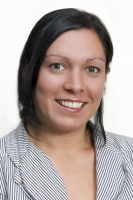 Laura has a BA (Hons) in Legal & Business Studies from Waterford Institute of Technology, Ireland.
She joined us in 2011 having previously worked as an assistant in legal services in Dunedin with a background in legal and business studies and previous roles in her home country of Ireland and overseas.
Once upon a time Laura was a keen backpacker, since marrying her good, keen Southern man in Ireland in 2013 she has returned to Dunedin to live and work, considering Dunedin her home.
In her spare time Laura travels around New Zealand, continually amazed at the breathtaking scenery to be had within a few hours travel time. Also a keen runner, she enjoys boxing and Latin dancing as well as occasional artistic endeavours.